NEWS
Justin Bieber Cancels NY Concert Due to Illness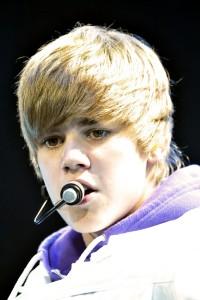 Teen singing sensation Justin Bieber postponed a scheduled concert tonight in New York when the 16-year-old started to feel a bit under the weather.
"Due to an illness and under doctor's orders, Justin Bieber has been forced to re-schedule his Sunday, Aug. 29 concert at the New York State Fair to Wednesday, Sept. 1, at 7 pm," the New York State Fair Website reads via TMZ.
Article continues below advertisement
Justin took to Twitter yesterday to explain himself: "Been super sick lately but u guys are carrying me. thank u for the love."
Today the singer told his fans that he is trying to rest up and get better as soon as possible.
"Really dont know what to twitter...im getting rest right now and trying to recover from the not so good news from the doctor...," Justin tweeted on Sunday morning.
Justin just doesn't want to let his fans down.
"Im gonna be ok just need 2 rest but i wanted all of u 2 know i never want to let any of u down. ever. i really appreciate all the kind words."
Lets hope the Ontario, Canada native gets better soon so he can hit the stage!