NEWS
Justin Bieber & Dad Jeremy Bieber Have Matching Rib Tattoos: Catch Shirtless Pic!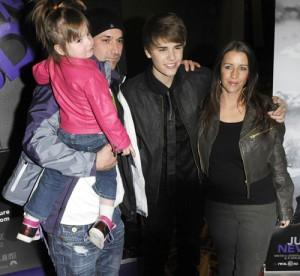 Like father like son, or maybe in this case it's the opposite. Justin Bieber's dad Jeremy Bieber revealed he and his 17-year-old singing sensation son both got inked with the same tat!
During Justin and girlfriend Selena Gomez's Maui makeout session in May, the world noticed Justin's new tat, "Yeshua," the Hebrew word for "Jesus," as he groped his leading lady along the shoreline!
Article continues below advertisement
And it looks like he went to get the ink with his dad, Jeremy (Lord Bieber on Twitter).
Jeremy released a photo of he and JB posing shirtless to E! News both showing off their newly inked sides — see pic HERE!
Do you think it's sweet that Justin and his dad are so close? Do you dig their matching tattoos? Sound off in the comments.