NEWS
Justin Bieber Flirts With Chelsea Handler: "You Are More Special Than Me"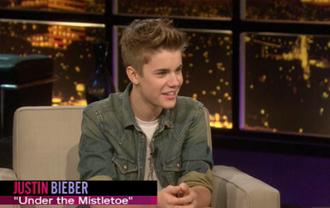 Justin Bieber stopped by Chelsea Lately earlier this week, and wooed the host with his adorableness.
"I'm always better when you're here," Chelsea Handler said. "I got the Bieber fever."
The Biebs acted shy when Chelsea asked him to dish about his date with girlfriend Selena Gomez at the Staples Center.
OK! NEWS: JUSTIN BIEBER RAPS ABOUT SELENA GOMEZ & MORE IN IMPRESSIVE RADIO INTERVIEW
Justin wanted to focus on promoting his Christmas album, Under the Mistletoe, with all the proceeds going to charity.
Article continues below advertisement
"I don't have a copy," Justin told Chelsea who was holding the CD. "You know we had to fight really hard to get it on Chelsea Lately, so you are more special than me I guess."
"I have been waiting a long time to hear you say that," Chelsea quipped.
Then Justin really turned his flirt on, telling the host, "You're wearing the necklace I got you."
Chelsea acted coy and called him "dangerous."
She then told him that one of her recent guests, Evan Rachel Wood, had a big crush on him.