NEWS
Justin Bieber Competes On Lip Sync Battle, Sex & Drugs & Rock & Roll's Series Premiere And More To Watch On TV Tonight!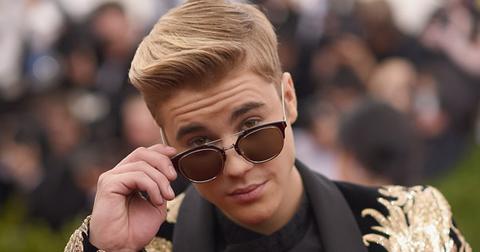 Lip Sync Battle -- 10 p.m. EST on Spike
Justin Bieber competes with Deion Sanders to determine who is the ultimate lip synching champion!
The Astronaut Wives Club -- 8 p.m. EST on ABC
John Gleen considers running for political office while Trudy kicks off her battle for women to be able to take part in the space program.
Sex&Drugs&Rock&Roll -- 10 p.m. EST on FX
In the show's series premiere, Johnny Rock discovers he has a daughter who wants to be a singer just like him.
Article continues below advertisement
Graceland -- 10 p.m. EST on USA
Briggs helps Ari Adamian piece together a turbulent night after he struggles with memory loss.
Reactor -- 11:30 p.m. EST on Syfy
David Huntsberger debuts his talk show that focuses on pop culture with a dash of science fiction!