NEWS
Justin Bieber on Living With Girlfriend Selena Gomez: "I Think That Comes After Marriage"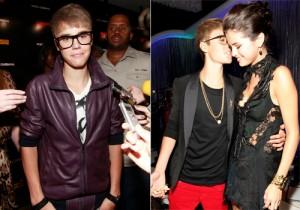 Justin Bieber celebrated Fashion's Night Out in true swag style — by partying in NYC at Dolce & Gabbana! Justin was joined by famous friends such as Usher, Asher Roth and manager Scooter Braun and explained to reporters that despite reports that they may be moving too fast, he is not moving in with steady squeeze Selena Gomez anytime soon!
When asked about living with girlfriend Selena, Justin said, "I think that comes after marriage."
Article continues below advertisement
He also said that he would consider coordinating outfits again with her, like they did at the 2011 Vanity Fair Oscar Party. He was tight-lipped on how she was doing though, only said "good."
How was he doing? Great! He met many adoring fans and talked about why he was at the event.
"What brought me here… well D&G brought me here and Pencils of Promise brought me here," Justin shared with reporters. "Two great things that I'm a part of. I love D&G, I love Pencils of Promise. They're a great organization I've been working with for awhile so yea happy to be here."