NEWS
Justin Bieber: "Maybe I'll Get More Into Making Love When I'm Older"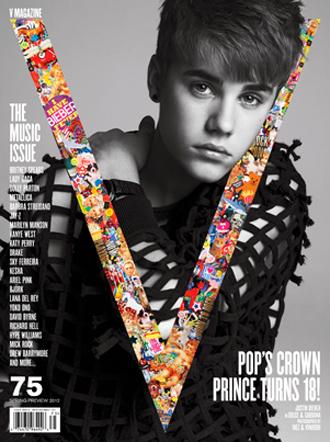 Justin Bieber is turning 18 in March, but don't expect the teen dream to start singing songs with more adult themes. In the new issue of V Magazine, Justin opens up on growing up and his plan to be "respected by everybody."
OK! GALLERY: CALLING ALL BELIEBERS — CHECK OUT OK!'S ULTIMATE JUSTIN BIEBER GALLERY!
The Biebs isn't viewing his 18th birthday as a big transition from childhood to adulthood.
"There are people who try to grow up too fast — they're 18, so they're like, I'm not a kid anymore. People need to know I'm not a kid anymore. But at the end of the day, I'm not completely grown-up. I'm still learning. I'm going to grow up how I grow up," he explains to V Magazine. "I'm not going to try to conform to what people want me to be or go out there and start partying, have people see me with alcohol. I want to do it at my own pace."
Article continues below advertisement
And Justin is a good businessman. He doesn't want to lose fans by being viewed as a bad influence.
"I want to be able to do what Michael Jackson did — he always sang clean lyrics — and it was always that little kids loved Michael and grandparents loved Michael. I don't want to start singing about things like sex, drugs and swearing."
OK! NEWS: JUSTIN BIEBER DOESN'T GO TO CHURCH DESPITE NEW JESUS TATTOO
Justin may be photographed making out with his girlfriend Selena Gomez in Maui from time to time, but Justin says he's not into "making love"...yet.
"I'm into love, and maybe I'll get more into making love when I'm older," he tells V Magazine.
"But I want to be someone who is respected by everybody," Justin adds. "Because right now, the young people are who make society. Young people determine what's cool. Young people determine what's going to be in style. So I always stick with the young people, that's what I say."