NEWS
Justin Bieber Missing Girlfriend Selena Gomez's Birthday?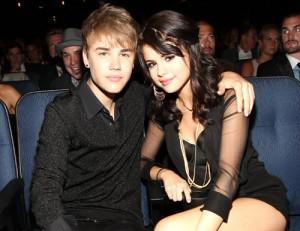 Selena Gomez has made it very clear that she wants a low-key birthday, and already revealed she had the day off to relax and celebrate turning 19. But where is her doting boyfriend, Justin Bieber?
As of last night, in L.A.
"L.A. traffic sucks," the Biebs Tweeted, along with a picture of the car-jammed L.A. freeway.
This means that he might be around to celebrate with Selena, who has been busy in L.A. preparing for her upcoming tour.
Article continues below advertisement
Or is he on his way to Atlanta?
In a recent interview with E! News, Selena revealed that Justin may be in Atlanta.
"I actually think he'll be in Atlanta," she said. "But that's okay. We all gotta work."
And as far as how she'll be celebrating?
"I'm very lucky; I do have a very blessed life," she told E!. "I do have the day off, which is exciting. I'm probably just going to relax and take time for me, be with my friends and go to the beach."
Is there anything special she wants?
"I told all my friends I don't want them to give me any presents," she explained. "I want them to donate to charity."
We hope Justin flies in and surprises his leading lady! Do you think he will? Sound off in the comments.