NEWS
Justin Bieber Not Charged In Laser Tag Brawl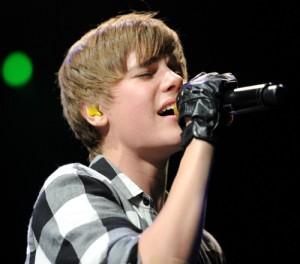 Justin Bieber will not be facing any legal action stemming from an October altercation the pop sensation had at a laser-tag arcade in Canada.
Police have confirmed that there is not enough evidence in the case in which a 12-year-old boy had claimed that JB punched him in the face on Oct. 15 at Planet Lazer Entertainment Center in Richmond, British Columbia.
Article continues below advertisement
Corporal Turley of the Richmond Royal Canadian Mounted Police tell Radar Online, via Celebuzz,
"This investigation into the incident is now complete and no charges will be forwarded as the evidence collected doesn't support doing so."
First reports involving the incident claimed JB was kicked out of the Canadian laser tag arcade after he allegedly punched the 12-year-old boy. The pop singing sensation's camp stood strongly behind him the whole time, dismissing the allegations as "completely untrue."
Later reports about the alleged altercation claimed the 16-year-old singer was in fact on the receiving end of the bullying.