NEWS
Justin Bieber Slams Selena Gomez Breakup Rumors by Wearing Her Face on His Shirt!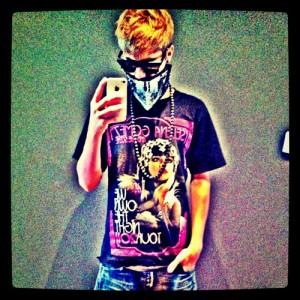 Forget all those Justin Bieber/Selena Gomez breakup rumors that circulated the Web this weekend. The teen dream couple is still going strong. Justin even posted an Instagram picture of himself wearing a T-shirt with Selena's mug on it!
The ultra-hip 17-year-old singing sensation is supporting his leading lady with the T-shirt that has her When the Sung Goes Down album art on it.
It looks like the tee was one — sold during Selena's We Own the Night tour — that he wore to her concert on Friday night in Boca Raton, Fla.
Article continues below advertisement
Justin also Tweeted a sweet message over the weekend, most likely directed at Selena.
"What makes you so beautiful is that you dont know how beautiful you are... to me," he Tweeted.
Do you find it as adorable as we do that the Jelena is so supportive of each other? Sound off in the comments.