NEWS
Justin Bieber Sued Over 'Joustin' Beaver' Video Game the Week of His 18th Birthday!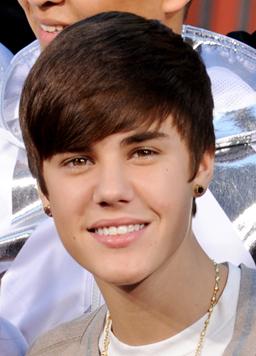 It seems that everyone has Bieber fever and wants in on the Justin Bieber brand.
RC3, a developer of applications for Android phones, created a video game called Joustin' Beaver, but Justin's reps immediately handed the company a cease and desist letter for trying to capitalize on Justin's name.
OK! GALLERY: JUSTIN BIEBER PUTS ON A SKATEBOARD SHOW FOR FANS
But RC3 wasn't going to take this one lying down and has fired back with its own lawsuit.
Article continues below advertisement
The Hollywood Reporter posted the official legal documents, which said, "In an effort to comment on the Defendant's life, the Plaintiff, RC3, developed the aforementioned App entitled 'Joustin' Beaver.' The App, a video game, is a parody of the commercial success of the Defendant and any celebrity. The parody app portrays a beaver floating on a log down a river."
OK! GALLERY: JUSTIN BIEBER SPORTS SLICKED-BACK DARKER HAIR AT NRJ MUSIC AWARDS IN FRANCE
The beaver also wears Justin's favorite sweater, has bangs, signs "otter-graphs" and the counter suit claims "Joustin' Beaver" is a parody of Justin's famous life, so RC3 has a First Amendment right to use Justin's namesake. RC3 wants it to be declared that it has not misrepresented Justin's trademark!
This legal development comes just as Justin is gearing up for a big milestone in his life. The teen hearthrob will turn 18 on March 1 and will celebrate part of it on The Ellen DeGeneres Show!
Do you think this video game is misrepresenting Justin?