NEWS
Justin Bieber Tells Fans: "I'm Not A Robot. Let Me Piss"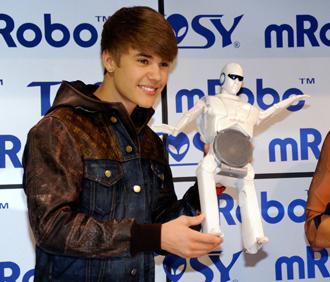 Justin Bieber may love his fans, but his love doesn't extend to the bathroom. The pop star took to his Facebook and Twitter this week to tell Beliebers that even though he cherishes them dearly, don't ask for his picture when he's peeing!
Justin posted on Facebook, "thru all the rumors...all the stories...through all the people who are mad at me because i didnt stop for a pic when im running to take a piss so i dont piss myself (im not a robot. let me piss first.)" Then he wrote, "this keeps me going" and linked to mybieberexperience.tumblr.com which is fan website about Belieber's experiences meeting their hero.
Article continues below advertisement
Justin is currently in the studio working on his new album "Believe." He Tweeted, "coming up with some ideas for the #studio tonight." He's also rumored to be a surprise guest at his girlfriend Selena Gomez's L.A. acoustic concert benefiting UNICEF tomorrow night.
So what's the moral of the story? Justin loves everyone, just wait until he's done peeing!