NEWS
Justin Bieber On Writing a Song For His Mom: "She Had Me When She Was This Age!"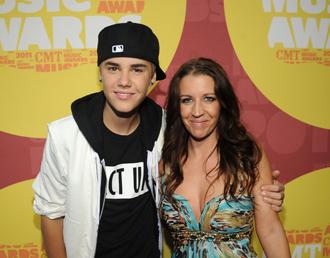 We just got the chance to watch the music video for "Boyfriend," but Justin Bieber is already teasing his next single.
He told MTV News that although he wasn't 100 percent certain, "I think it's "As Long As You Love Me," but I'm not sure, but that's one of my favorites."
"I just think it's edgy. Something I can hear on the radio all the time. I think it's just going to get stuck in people's heads."
What other music has he been writing?
Article continues below advertisement
Justin also revealed what the ode to his mom Pattie Mallette is about. "Just about all the struggles, like I said in the song, she had me, like the age I am now. Like me having a kid now. She had me when she was this age, so just the struggles she went through, how brave she was, I just thought the world needs to know that."
So cute! We'll be crossing our fingers for the gift from the Bieb!