NEWS
Justin Bieber's Dublin Prank: Singer "Fires" His Guitarist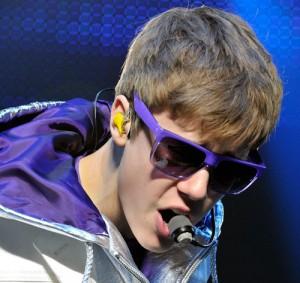 While Justin Bieber is busy missing Selena Gomez on his world tour, he is also busy being a prankster! The 17-year-old singing sensation played a prank on his guitarist while in Dublin yesterday by firing him!
The prank went down over Twitter, sending a wave through the micro-blogging site. We all know rumors spread like wild fire on the Web!
Article continues below advertisement
Fans were shocked at the news, which The Biebs then "verified" on his own account, with the following Tweet:
But Justin's director/editor friend Alfredo Flores ended the joke, Tweeting: "@dankanter don't worry. I saw Justin tweet that from your phone. Everyone FALSE ALARM! LOL *as Dan fights Justin for his phone back*"
Dan then also confirmed the prank, Tweeting: "Got pranked by JB. Guess I should cancel those auditions for @davematthewsbnd @phish @metallica and @bobdylan.. and get #REVENGE"
Enough about the prank? Is JB going to collaborate with Bob Dylan and/or Dave Matthews? Maybe Dan is playing a joke of his own.