NEWS
Justin Bieber's Headed to the Super Bowl With... Ozzy Osbourne?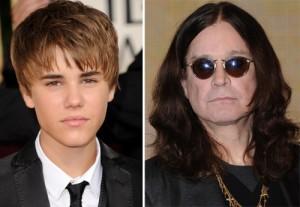 Justin Bieber is set to be featured in a Best Buy Super Bowl commercial this year with... Ozzy Osbourne!
OK! NEWS: JUSTIN BIEBER'S EXTREME MAKEOVER: HOME EDITION APPEARANCE SNEAK PEEK!
According to USA Today, Best Buy will be announcing today that their first Super Bowl commercial will feature Justin and Ozzy.
"Justin Bieber is the biggest star out there, but that's not why he's in the spot," marketing chief Drew Panayiotou said. "He symbolically represents something important to the brand message."
Article continues below advertisement
Best Buy is reportedly trying to attract younger consumers and Justin is your best bet to do that!
"Very rarely do you get a big brand looking to evolve into something else," Panayiotou explained. "We want to get this brand to a different place."
And Best Buy has also reportedly secured the Biebs to appear in more ads and Facebook updates throughout 2011.
OK! NEWS: ELLEN DEGENERES' BIRTHDAY GIFT FROM JUSTIN BIEBER — A LOCK OF HIS HAIR!
Details of the 30-second ad featuring the heartthrob and the rocker have not been released, but it is set to air during the game's third quarter and was filmed earlier this month at Universal Studios.
Alissa Quart, author of Branded: The Buying and Selling of Teenagers isn't sold on the Justin and Ozzy pairing.
"They are both fish out of water in what we imagine a Super Bowl ad should be: babes and beer," she said.