NEWS
Justin Bieber's Rep Says Laptop Actually Was Stolen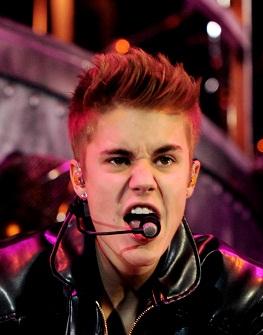 Article continues below advertisement
Then, on Friday, Justin revealed that the whole thing was just a way to drum up buzz about his new music video with Nicki Minaj for "Beauty and the Beat."
"Since I was 14 i have had a lot of things said about me, from dying, to taking hormones, to dying again, to stuff about my family," Justin Tweeted. "To saying i had a baby with a woman i never even met. nude pics, drugs, my family, my character...but today...today i get to be in on it."
Um. Gotcha?
OK! GALLERY: JUSTIN BIEBER AND SELENA GOMEZ'S SHOCKING MAUI MAKEOUT SESSION
To further complicate matters and annoy everyone, Bieb's publicist is now saying that the laptop actually was stolen. A statement to the AP reads: "Be very clear, the laptop was indeed stolen in Tacoma. That was NOT a hoax."
Tacoma police have confirmed that a report was filed on Wednesday, but they were unable to determine from video evidence whether the taking of the laptop was actual theft.
Article continues below advertisement
So, either someone filed a fake report as part of the ruse, or Justin was only referring to the @gexwy Twitter handle which was created by his camp to publically taunt him on Twitter after the initial news about the laptop was made public.
Either way, this is pretty annoying. We hope Justin is amused.
JUSTIN BIEBER'S PERSONAL CAMERA AND COMPUTER STOLEN WITH "PERSONAL FOOTAGE"
COMING SOON! Want To Keep Up On All The Celebrity News? Sign Up For Our Newsletter HERE