NEWS
Justin Bobby Gets Real About How FAKE 'The Hills' Actually Was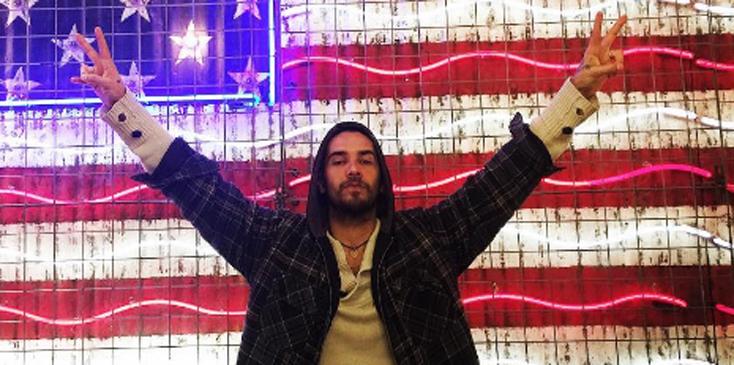 Who could forget The Hills' most famous heartbreaker, Justin Bobby? (The man so great he needed two names!)
Well, the combat-boots-to-the-beach-wearing, brooding bad boy and king of the existential one-liner has come a long way from his time on the MTV hit show. (He's even given up his Lo Bosworth and Lauren Conrad unsolicited nickname, Justin Bobby.)
While his Hills castmates remained in the public eye, Justin Brescia (yep, that's his real name) took some much-needed time away, opening hair salons across the U.S. (he still cuts hair) and diving into his music career.
Article continues below advertisement
"That stuff takes so much out of you," he revealed exclusively to OK! "Going through something like The Hills, and the caliber it turned into, I feel like you have to remove yourself completely, reset, and understand the pros and cons of it all. So when you come back and do it again, you have a better mindset, instead of trying to jump on everything afterward that doesn't seem natural."
And coming back to the public eye is exactly what he's doing as he's currently preparing to go on tour with his band, Bobbyrock.
"We have a new album coming out, called 'OuTTa tUne N oFF BeAt.' It should be coming out before we go on tour," he revealed. "We have a tour set up for the first week of July going into August."
Fans can also look forward to the singer taking center stage solo.
"It's just me so there's not going to be a drummer behind me," he dished. "I do everything with my feet now, so this drum will be coming through this pedal that I use."
Article continues below advertisement
While Justin, who now lives in Austin, Texas, admits he still does not "give a f**k about what people think" of him, the 35-year-old hairstylist turned reality star turned punk rock musician confessed he's just a "mama's boy" who "likes dark stuff" who happened to gain fame on a reality TV show.
"I don't mind being attached to The Hills," he confessed. "I embrace it. It set me up for a long haul. I was able to buy my first house and start these salons," he said. "It was a blessing. I wouldn't change it for anything. But, I'm more excited to show what else I can do now."
And when it comes to what was real and what was fake on the show that introduced him to the world, the former reality star admitted that The Hills wasn't the "reality" show it was sold as.
"Oh yeah," he remarked when asked if he was ever given lines to say on the show. "We didn't just walk up with the mics on and just sit down. Towards the middle and end they were guided. We did whatever they had us do. We kind of had storyboards and were told this is the direction we have to go. I'd just shake my head and say yes and do the opposite."
"There were genuine parts," he confessed. "The lighter side of the stuff I believe was the most genuine…Everything else after that was rubbish."
With The Hills in his rearview, Justin is now looking forward to his music career and a possible return to the camera.
"I want to get back into film in a few years," he said. "I feel like to go and do music, I want to be able to get in contact with a lot of people all at once, on a live level and then segue back into film on a mature level, at a time when it's right for me. I feel like 40, 45 is a good time to maybe get back on screen."