NEWS
Justin Has a "Problem With Women"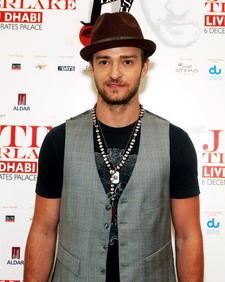 Justin Timberlake is bringing his problems with women to the small screen.
The Grammy-winning superstar — no stranger himself to romances — is teaming up with Reveille bring the hit Peruvian comedy Mi Problema con las Mujeres (My Problem With Women) to America, the Hollywood Reporter reports.
The series, which is being developed for NBC, chronicles bachelor Jose who starts seeing a therapist to try to understand his failed romances.
Article continues below advertisement
"I am very excited to be collaborating with Reveille to bring this hugely successful format to NBC," Justin said in a statement.
The show will mark the 27-year-old's first foray into television producing. In addition to Reveille and the original series' producer, Justin will exec produce the series with his manager David Schiff.
Reveille's Howart T. Owens, who also brought England's The Office and Colombia's Ugly Betty (Betty la fea) to the States, is excited to be collaborating with JT as well.
MORE ON:
Justin Timberlake
"We think he is one of the best artists in the world across different platforms, and we want to tap his creative energy and storytelling abilities," Howard said.