NEWS
Justin Long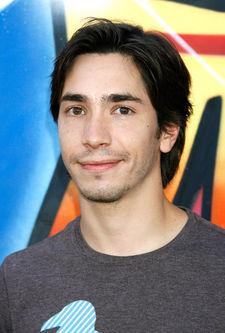 may be reprising 's famous role in "Footloose" but Justin "the Mac guy" Long seems to be most low-key yet connected guy in Hollywood - much like young Kevin Bacon.
Justin's animated film "Terra," where he lends his voice along with , , , and Chris Evans- is at the Toronto Film Festival. I got to hang out with him late night tonight at the Park Hyatt in Toronto and by his laid-back, fun demeanor, joking around with close friend and spilling a glass of champagne on me in the process - you'd never know that he has already played:
Article continues below advertisement
boyfriend in "Crossroads" in "Dodgeball" with , "The Breakup with Vince and Jennifer Aniston," 's boyfriend in "Herbie Fully Loaded," the lead in "Accepted" opposite "Gossip Girl's" star Blake Lively, with in Die Hard's latest, "Live Free or Die Trying," and is currently filming "He's Just Not Into You" with and . He's a 29-years-old, cute, approachable, humble and chill guy who has starred with a who's who of biggest buzz names in Hollywood - so now I'll try to stop thinking of him as 'the mac guy.'
-Also saw a guy tonight I thought had a familiar face but I just couldn't place him. Then Sean Penn went over to him and told him he saw him in "Wedding Crashers." Then it hit me, , the brother who was into Vince. In reality it seems that the guy that played Todd and Vince do have a tight relationship- Kier O'Donnell, the Australian-born actors real name, said he performed on 26 out of Vince's 30 shows on his last comedy tour Vince Vaughn's Wild West Comedy tour! -Also had tips tonight that there may be two famous couples out here about to announce baby news, but I need another day to confirm. Check back tomorrow.