NEWS
Justin Tennison, 'Deadliest Catch' Crew Member, Found Dead in Hotel Room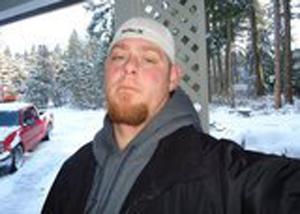 Justin Tennison, crew member of the F/V Time Bandit from the hit Discovery Channel show Deadliest Catch, was found dead in his hotel room yesterday. He was 34.
Law enforcement officials in Homer, Ark. told TMZ they found the 34-year-old father lying on a bed unresponsive at Best Western Bidarka Inn after they responded to call about a deceased male.
Article continues below advertisement
After the room was searched, a small amount of marijuana, as well as several bottles of alcohol were found suggesting there may have been a party the night before.
An autopsy is scheduled for later today and it remains unknown if drugs or alcohol were involved in his death.
Captain of the Time Bandit, Andy Hillstrand, wrote a post on his Facebook page in Memory of Justin.
"It is with great sadness that the Time Bandit family announces the death of crew member, Justin Tennison. Justin died peacefully in his sleep the night of February 21, 2011," he began. "Justin fished commercially for many years, living in Alaska for 28 years. He worked on the Time Bandit, alongside his second cousin, Eddie Uwekoolani, Jr., serving as Engineer during the tendering seasons, and joined the Time Bandit crew as a deckhand fishing the Red King 2010 and Opilio 2011 seasons."
'Justin was tough as a bull and was an all-around good hand. The Captains and Crew appreciated his hard work and many contributions this past year. We will miss him terribly and wish his family all the best during this most difficult time."
"Justin is survived by a son, daughter, sister, father and grandparents. He was 34 years old."