NEWS
Justin Timberlake Cries a River Over 'Braveheart'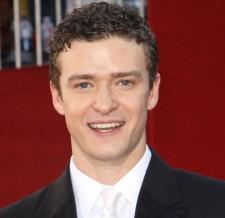 Justin Timberlake isn't all macho swagger and smooth dance moves — this guy's got a sensitive side too! At least when it comes to movies filled with massive amounts of fighting, blood-letting and general mayhem. "Movie that makes me cry? Uhh, Braveheart," he tells Extra.
JT's so comfortable with his masculinity, he even dishes on his first kiss... which wasn't the best, in retrospect.
"It was wet and sloppy — probably not very good, but I thought I was the bomb," he says.
Article continues below advertisement
And it's not surprising that this fedora-wearing singer/dancer/actor also admits his favorite show is '60s-centered Mad Men, which he says is on his DVR.
Maybe he should do a cameo!
MORE ON:
Justin Timberlake