NEWS
Justin Timberlake is GQ Trendy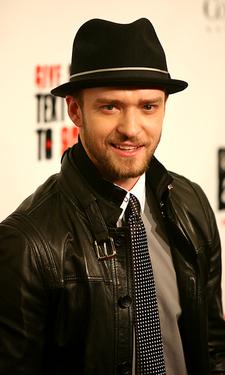 Justin Timberlake's unique sense of style is apparantly so hot it's grabbed the attention of the leading men's magazine in America.
On Monday, Timberlake, 28, topped GQ's list of Most Stylish Men in America. The list singled out the singer for his impact on fashion, willingness to take risks and "knack for targeting trends" such as hats, three-piece suits, skinny ties and beards.
Timberlake, who launched his own clothing line William Rast, several years ago, tells GQ he considers Kate Moss his style icon because she "could put a barrel on and it would be some sort of statement."
Article continues below advertisement
When it comes to his own fashion statements, the singer says it annoys him when an entire outfit revolves around a hat, and he'd never wear an argyle sweater vest off the golf course. He prefers to keep it simple when it comes to his clothes.
Other men who made the list are Kanye West, T.I., Jason Schwartzman, hotelier Andre Balaz and photographer Alexi Lubomirski.