NEWS
Justin Timberlake Hosts SNL and Brings A Lot of Famous Friends—See the Best Moments!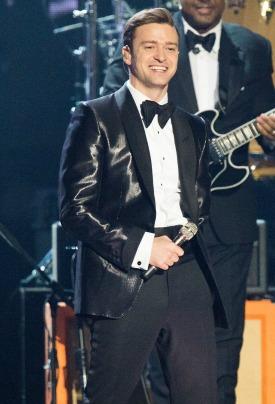 It was the show we'd been waiting WEEKS for and, as he addressed in his monologue, while expectations were high Justin Timberlake certainly managed to live up to them in both his hosting and performing duties on Saturday Night Live. Oh, and it didn't hurt that a few celebs turned up too.
Photos: Danielle Fishel in Maxim!
The monologue found Justin being inducted to the "5 Timers Club" by fellow SNL-favorites that have also carried the title of host at least 5 times. See JT get a welcome from Steve Martin, Tom Hanks, Alec Baldwin and more:
Article continues below advertisement
The true highlight of the show came in the form of a dating show. Justin teamed up with Andy Samberg to bring back their infamous 90s R&B duo to compete against "2 Wild and Crazy Guys" for a lady's affection:
Plus, SNL knows if it ain't broke don't fix it! We never know how much we wanted to see Justin do the "Harlem Shake" in a tofu costume but he did just that for "Veganville" (to see the sketch watch JT's full episode on Hulu). Another thing we didn't know we wanted until we got it? Hearing Justin say the word "penis" in multiple sketches! Check him out as a porn star in this hilarious "Moet & Chandon" sketch:
And as the parade of celebs rolled on, Jay-Z joined Justin for his performance of "Suit & Tie". And proving that he really wants to do it ALL, Justin even introduced his own performance. With all those celebs milling about no one else wanted to say "Ladies and gentlemen, Justin Timberlake"?
You can't deny that this guy knows how to host the show! We got a mix of famous friends, old characters and brand new songs which is all we can ask of Justin!