NEWS
Justin Timberlake: Master Collaborator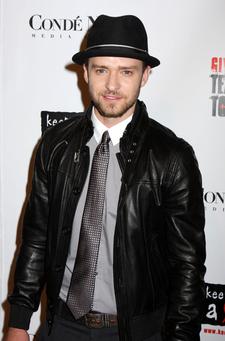 Justin Timberlake has come a long way from being just another former boybander. In fact, the 'N Sync alum seems to have quite the golden touch when it comes to making music.
These days the question isn't who he's worked with, it's who he hasn't collaborated with in some way.
Whether he's singing along, beatboxing, or just lending his hotness to a music video, Justin has had his hand in a variety of projects.
Article continues below advertisement
We've assembled a few of our favorite clips of JT's best collaborations. Check them out below!
Before they got together and subsequently broke up, JT and Britney Spears worked together on Disney's Mickey Mouse Club when they were just pre-teens with a dream.
And while Brit and Madonna may have shared a kiss onstage once upon a time, Madge and Justin shared a hit with "4 Minutes to Save the World."
Another idol in the pop community, Janet Jackson, grabbed everyone's attention with the help of Justin, who grabbed a piece off her costume in the wardrobe malfunction seen 'round the world.
Beyonce and Rihanna have both benefited from their involvement with JT: Sasha Fierce nabbed him for a performance of "Ain't Nothing Like the Real Thing" at 2008 Fashion Rocks, and Rihanna cast him in her steamy video for "Rehab."
Justin works well with guys as well as girls, performing with Timbland and 50 Cent in "Ayo Technology" in this clip.
Justin Timberlake - New Music - More Music Videos
Just recently, JT was all over the Grammy's, performing first with Al Green, Keith Urban and Boyz II Men, followed later in the show with a set alongside T.I.