NEWS
Justin Timberlake to Produce Reality Show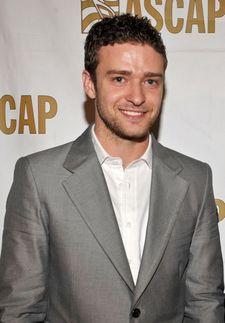 Justin Timberlake may have brought "Sexy Back"--but can he "bring it" to reality TV?
The pop star has taken on a brand new challenge--executive producer of a new reality adventure show to debut on MTV.
Called The Phone, the program will be based on a Dutch reality show format, beginning each episode with two hidden cell phones ringing at opposite ends of a major city. Contestants who answer the phones will have five seconds to decide if they want to play along for a cash prize, and then a guide on the other end of the line gives them a mission to complete before the time runs out.
Article continues below advertisement
As they embark on their adventure, a helicopter tracks their every move. MTV describes the show as a wild and cinematic ride reminicent of films like The Bourne Identity and The Game.
"Genre-busting and reinvention is at the core of what we do, and The Phone does just that," Tony Disanto, MTV executive vice president of programming and series development, said in a statement.
"Each week will be an action-packed mini-movie," he continued.
MORE ON:
Justin Timberlake
The show will premiere this fall, although no specific launch date is available yet.
The reality show genre will be a first for Timberlake, who rose to fame in the 1990s as part of the boy band 'N Sync, before moving on to a flourishing solo career. His hits include "Sexy Back" and, most recently, a musical collaboration with Madonna on her new album Hard Candy.