NEWS
Justin Timberlake Vs. Ashton Kutcher; 'Friends With Benefits' Or 'No Strings Attached'?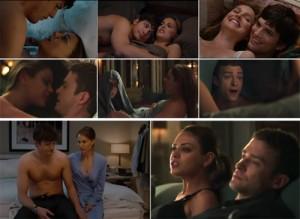 Who will have a bigger pull at the box office — boy bander turned solo artist turned actor Justin Timberlake or the always-charming, go to rom-com man Ashton Kutcher. That is what it will come down to when deciding whether to see Justin's upcoming comedy Friends With Benefits or Ashton's No Strings Attached, as both films seem to have the exact same plot, just different actors.
Article continues below advertisement
Justin stars opposite Mila Kunis in the rom-com about two very-attractive roommates who decide to pursue "casual sex" while maintaining a friendship.
Mila's Black Swan co-star Natalie Portman takes on the role opposite Ashton in No Strings Attached, following best friends who are in it just for the sex.
MORE ON:
Justin Timberlake
While we can predict the ending of both films, we want to know which one you will be paying to see?!