NEWS
JWoww Spills Her Workout and Wedding Secrets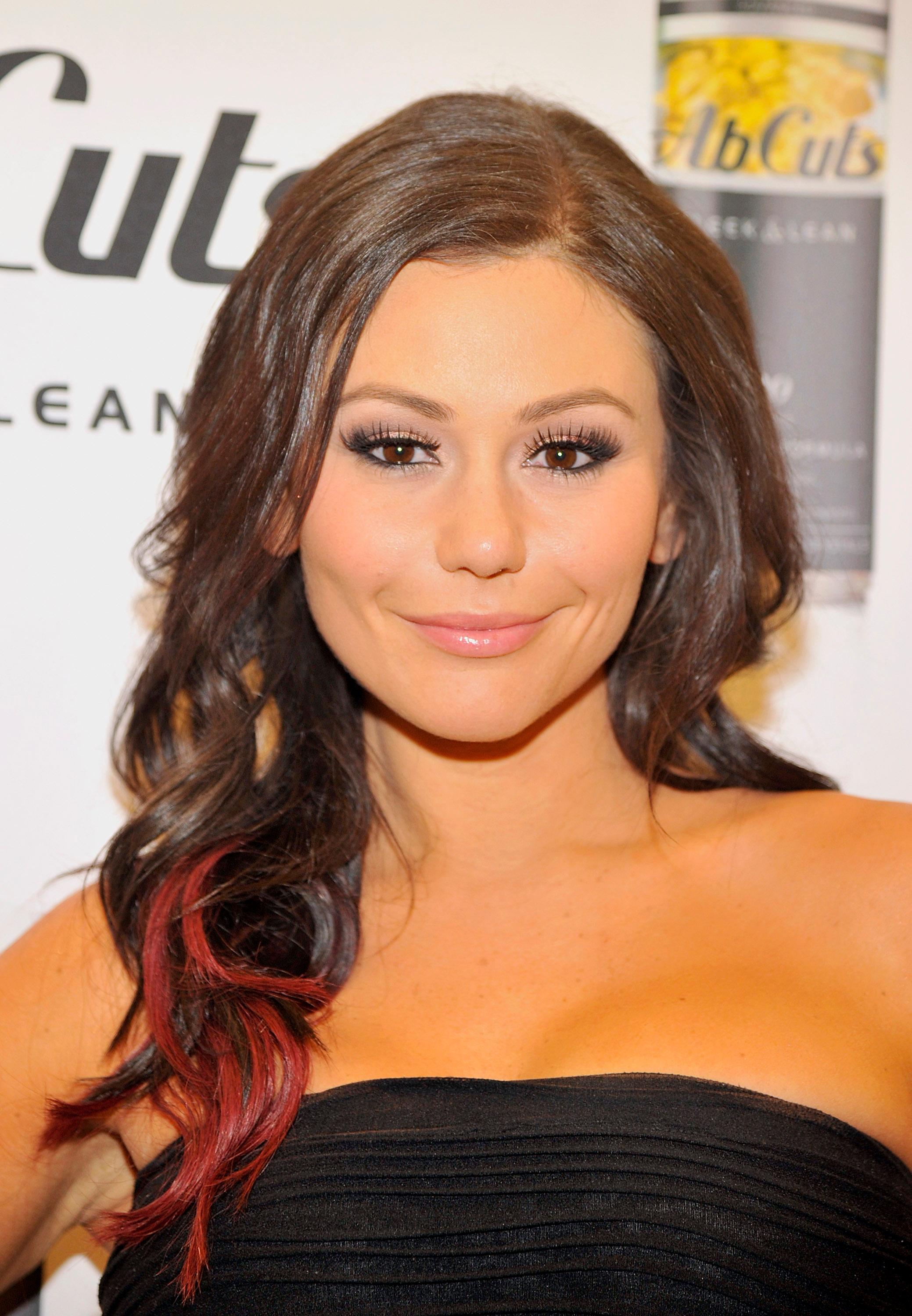 If you've ever watched even five minutes of Jersey Shore, you know the level of importance the housemates place on looking good. So when Jennie "JWoww" Farley stopped by a GNC in Santa Monica, Calif. to promote her must-have supplements, AbCuts, we needed to learn more. Fortunately the happily-engaged gal was eager to share all of her fitness favorites, and a few wedding details as well.
Article continues below advertisement
OK!: How did you get involved with AbCuts?
Jennie Farley: It has to be over a year now that I was looking into all-natural supplements. I'm very into working out but I'm one of those where I'm good for, like, a month and then I fall off and then I'm good for a month…like everyone! Especially with traveling, I really wanted a supplement to help me kind of balance that. All of my girlfriends were like, you need something with fish oil and natural oils because it's good for the hair, the nails, your mid-section…and low and behold there was this product called Ab Cuts with all of it in it. I hit up my manager and I was like, "Totally, I want some of this!" And the guy loved the fact that I loved it so much that they signed me on which is awesome.
OK!: Have you been anything special to get in shape for your wedding?
JF: I started this new program with AbCuts because it's amazing, especially because of the pre-workout and the shakes. The sleep supplements are pretty cool because they help with recovery. I make my workouts intense so these help with that. I started Soul Cycle. I love it. I'm completely obsessed but it kicks your ass. I do it in LA and New York because they don't have them in Jersey, which sucks because then I go to regular spin class and I'm like eh. It's upper body and lower body. And recovery sucks because I double it up out here so by taking this (the nighttime supplement) I'm able to do it twice a day out here. Me and Nicole (Polizzi) do that. And I do a cross fit training program every Tuesday when I'm home. Hot Yoga, but I don't do it all the time. Every other day I'll try something new because you always want to switch it up. My main focus right now is I've been Paleo for four months and my supplements. So no bread products, no dairy for four months.
Article continues below advertisement
Red Carpet Confidential: 'Jersey Shore' Star Pauly D is Single and Ready to Find Love
OK!: How are you doing it? I think I'd die.
JF: I thought I would die. And, dude, I used to sit on the couch and I could go through a pound of Brie cheese and a movie. I was like, that's enough, because it feels like a bowling ball in your stomach. I woke up one morning and said, "I'm going to give this diet a try." I think it was because of the diving show, it was a month prior to the Fox special I did. I was like, I have to dive into this diving show legit. Between working out and cutting out the "bad" food products, eating clean and taking supplements I fell in love. It's weird, I'm scared to actually go back. And this is coming from a professional cheese eater. I'm scared to actually ever try it again.
OK!: Do you find you ever crave anything?
JF: No, the best thing is with this (the AbCuts shakes), it's dark chocolate. I kind of feel like I'm getting my chocolate treat in. And I love a lot of fruit, but also with the pre-workout I get this berry flavor. So I feel like I'm kind of cheating on my diet, too, because it has this Hi-C taste. So that's kind of me cheating in a weird way.
OK!: Between you and Nicole Polizzi (Snooki), who is the main motivator to get you both to the gym or to a class?
Article continues below advertisement
JF: Nicole is die-hard working out with a trainer, but I'm the one who sets up the classes. I pay for them in advance so she can't back out. You're totally obligated.
'Jersey Shore' Star Nicole 'Snooki' Polizzi is Ready For Baby Number Two
OK!: What can you reveal about your wedding plans?
JF: I know that I want a bachelorette party in Vegas. And I want it to be together because I will kill any girl…I want to be able to see the strippers around Roger. So I need it together. And I know I want a very tight corset princess dress. And I love the fifties black and pink feel so maybe baby pink for the bridesmaids and black suits for the guys with pink ties. It could end up looking like shit but it sounds good!
OK!: Whose opinion means the most to you when choosing your wedding dress?
JF: I think it would have to be my girlfriends. At the end of the day I'm going to make the decision but there's nothing more exciting than having your girlfriends say, "You look so good in that!" You want your girlfriends rooting you on saying, "You look hot in that!" But if they don't like it, I'm still wearing it.
Which former Jersey Shore housemate would you love to work out with? Let us know below or tweet us @OKMagazine.com