NEWS
K-Fed & Gal-Pal Hit Sin City Again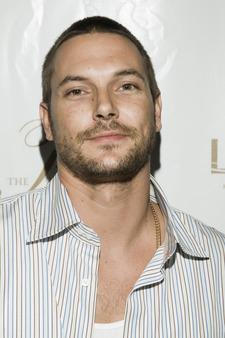 While their lawyers bicker about the finer points of exactly how and when <a href="https://okmagazine.com/search/britney" target="_blank"><strong>Britney Spears</strong></a> gets to take her two young sons out on tour with her this spring, her ex-husband, <a href="https://okmagazine.com/search/Federline" target="_blank"><strong>Kevin Federline</strong></a> has been spending some time with new girlfriend Victoria Prince in Vegas.
Article continues below advertisement
According to sources inside Sin City hotspot Tao Las Vegas, K-Fed, who came out victorious last summer in a protracted custody battle with his pop superstar ex, hit up the club for the second time in a week on Saturday night with Victoria on his arm.
"He showed up to Tao with about 10 friends for dinner," says one witness. "Then they all headed into the club and sat at a corner table on the dancefloor near DJ Vice."
Before Kevin made an apparent turnaround in his bid to become father of the year to sons Sean Preston, 3, and 2-year-old Jayden James, he was a notorious partier, often spending days away from Britney to have fun with his pals.
Let's just hope for the sake of the boys that this isn't a return to form for K-Fed.
<a href="http://www.okmagazine.com/pixandvids/gallery/9358/" target="_blank"><img src="https://farm4.static.flickr.com/3421/3182836679_6480ed7f7f_o.jpg" width="427" height="69" alt="brit" /></a>