NEWS
K-Fed to Launch Kids Clothing Line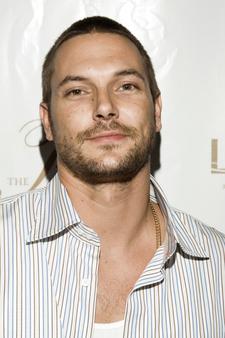 Well, you gotta give the guy credit for trying to make his own money. Kevin Federline, best known as Britney Spears ex-hubby and two-time baby daddy, is reportedly in talks to start his own children's clothing line.
According to WWD.com, K-Fed is in talks with Gerard Guez about a licensing deal. Federline made an overnight stop at the Project trade show in Las Vegas in the interest of research, stayed overnight at the Venetian and said he was looking around at the styles and was hoping to be inspired by what he saw.
Article continues below advertisement
"It's a really tough business, I'm trying to take it seriously and make a quality product for kids but not have parents pay like $500 or something ridiculous for a pair of jeans," he said. "You buy your kids a pair of True Relgions, then they roll around in the dirt like kids do and a $200 pair of jeans is gone. With this economy, I'm looking to do something much more reasonable."
No word on what he'd call his line or a release date.