NEWS
K-Fed's Latest Role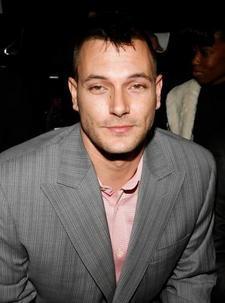 When Comedy Central's animated political comedy Lil' Bush begins its second season on March 13, there will be a (sort of) celebrity making a special guest appearance — Kevin Federline!
The former hubby of Britney Spears will voice "M.C Karl Rove," the latest member of Lil' Bush's Republican posse. In the episode, evoticatively titled "Lesbian Freakfest," K-Fed's "revenge-seeking and Hot-Pocket-hoarding" character offers advice to the Lil' Gang on how to stop the Lil' Dems from ruining St. Patrick's Day with "their liberal and all-inclusive St. Patrick's day parade." And of course, Kevin's character finds the time to do a little rapping.
Article continues below advertisement
K-Fed isn't the only well-known name doing a guest gig this season. Good Charlotte's Joel and Benji Madden, Phil Lesh of The Grateful Dead will all lend their voices, as will Saturday Night Live's Tim Meadows, who appears as "Lil' Barrack Obama."
The new season of Lil' Bush begins Mar. 13 at 10:30 pm ET on Comedy Central.