NEWS
Kanye Charged With Three Crimes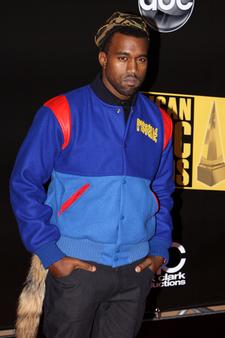 Kanye West has been charged with three criminal misdemeanors after a scuffle with the paparazzi last year.
According to TMZ, the rap star was today accused of committing vandalism, battery and grand theft during the face off at LAX -- and could face two and half years in jail if convicted.
The Stonger star was walking through the Los Angeles airport on September 11 2008, with a friend, Don Crowley, when they both seemed to get mad at a photog.
Article continues below advertisement
They allegedly wrestled a camera out of his hands and threw it to the ground.
The L.A. City Attorney has also charged Crowley with two counts of each of the same crimes.
Both men are scheduled to be arraigned on April 14.
According to the site, Kanye could get up to two and a half years in jail if convicted on all counts. Crowley could get five years.