NEWS
Kanye Talks Fashion & Politics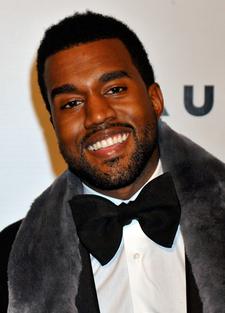 Apparently being a chart-topping hip-hop superstar isn't enough for Kanye West, who tells OK! he's stepping up his game by locking down the world of fashion — in his spare time.
"I'm not breaking from music," he explained at Thursday night's 10th anniversary party for Flaunt Magazine in L.A. "I'm just going to do it on the weekends."
The always-unpredictable Kanye said he wants learn "as much as he can about fashion."
Article continues below advertisement
Throughout his years in the music industry, the College Dropout has proved that fashion — just like music — has always been an influential part of his life.
"I picked my own outfit out in kindergarten," said Kanye. "I was drawing and designing stuff for the longest... Actually, I went to art school but dropped out to do music."
The Love Lockdown rapper is flying to Paris on Dec. 20 to work with the couture house of Louis Vuitton to finish up work on a pair of shoes they're collaborating on.
"It's just my love," said Kanye. "It's something that I want to do for the rest of my life."
Not long after his Paris trip, the celebrity-turned-upstart-designer will be in Washington, D.C., to attend Barack Obama's inaguration festivities. And while the President-elect could expect a performance from the rapper, he shouldn't be holding his breath for Kanye to design him a suit for the big day.
"I could design something for Obama to go to the club in," explained Kanye. "But I don't know if I'm ready for suits and stuff!"
That being said, the always-humble Kanye is more than willing to share his fashion advice for soon-to-be First Lady Michelle Obama.
He told OK! that Michelle needs to emulate the high hair of another famous lady — Marge Simpson!
"Just go hardcore with it," he explains to OK!, adding, "She should do those Victor & Rolf superhero boots."
By Patricia Ramos