NEWS
Kanye West After Taylor Swift Incident: "I Felt Very Alone"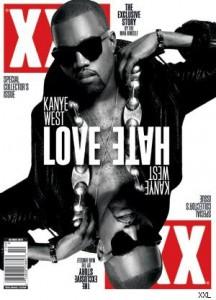 We may not have gotten the closure we needed at this year's VMAs between Kanye West and Taylor Swift, but Kanye is attempting to give it to his fans by sharing his side of the story in XXL magazine.
OK! GALLERY: THE MUSIC WORLD BRINGS IT ON OR 2010 MTV VMAS
Speaking out on the incident for the first time, Kanye wrote an article for the October issue of XXL magazine and PopEater has the exclusive first look!
Article continues below advertisement
"I stress that the incident wasn't about Taylor personally. And it definitely wasn't about race," Kanye explains. "Where I messed up is, at the end of the day, it's your show, Taylor. It's your show, MTV."
"The relationship with the public and with your fans is like the relationship with your girlfriend," he adds. "How could I not, at a certain point, be like, 'I'm sorry. I shouldn't have been at the awards show. I'm sorry.' Not that I don't deserve to get beat up or change who I am inside, to make sure that that doesn't happen again."
OK! GALLERY: THE STARS LIGHT UP THE NIGHT ON MTV'S VMA WHITE CARPET
It's been one year since Kanye interrupted Taylor's acceptance speech at the VMAs for Best Female Video, claiming Beyoncé's was better. And some of his fans turned their backs on him.
"I knew I wasn't in a great spot publicly after the incident, but I would just block it out and work as hard as possible and let my work be my saving grace. In a way, I had thrown a Molotov cocktail at my own career, and it gave me an opportunity, for the first time, to go away and find out who I was," Kanye writes. "Because I felt very alone."