NEWS
Kanye West Arrested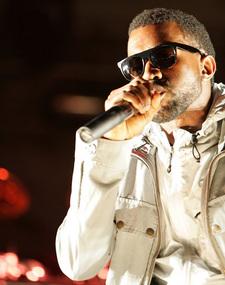 After a scuffle with a man reportedly taking pictures of the hip hop superstar at the Los Angeles International Airport, Kanye West has been arrested for vandalism, TMZ.com reports.
A TMZ video cameraman named Erik noticed a still photographer taking pictures of Kanye, who then rushed the snapper and smashed his camera on the ground.
Kanye's bodyguard then confronted TMZ and threw his video camera to the ground as well.
Article continues below advertisement
When Kanye then tried to board his plane, he was stopped by security and taken into custody. After confirming that he'd gotten the episode on video, TMZ's man Erik says Kanye then tried to go for him and had to be restrained as he yelled, "Give me the fu***ng videotape."
Check out the tape on TMZ.com.
**Update** Kanye has posted bail and been released by the LAPD.