NEWS
Kanye West Opens Mouth, Inserts Foot — Again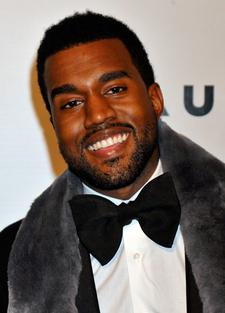 Kanye West is known for his out-of-left field comments on everything from politics to personal issues. And during a three hour shoot where he recently performed for VH1's Storytellers, West shot his mouth off again about Chris Brown, Michael Jackson and O.J. Simpson.
Show producers cut the comments out of the show, but according to Superficial.com, Reuters got the goods.
West asks the crowd, "Can't we give Chris a break? ... I know I make mistakes in life." In the same context, West earned loud applause with his declaration: "Michael Jackson, amazing. Michael Phelps, amazing ... He's a real f---in' person; he makes mistakes," referring to the champion swimmer's recent bong pipe brouhaha.
Article continues below advertisement
VH1 has cleaned up those comments a bit, and it also included West's less-popular follow-up observation: "O.J. Simpson, amazing. Is he not? What he did, when he did, what he did. Was he not amazing though?"
Riiiight.