NEWS
Kanye West Talks Business on Streets of NYC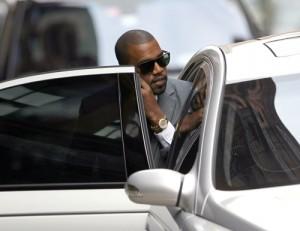 Kanye West looked business professional in NYC on Wednesday as he chatted away on his cell phone. The rapper looked like he belonged on Wall Street in gray suit, sleek black sunglasses and a briefcase! He must have been taking care of some important business as he is gearing up for a new album! Or maybe Kanye was on hold with Justin Bieber's camp?
That's write! Word on the street is Kanye wants to collaborate with JB himself!
Article continues below advertisement
Are you pushing for a song featuring the two? Everyone seems to have Bieber Fever!