NEWS
Kara DioGuardi Confirms She's Out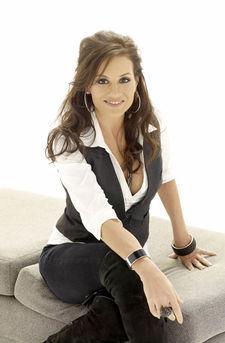 As OK! originally reported, Kara DioGuardi is now confirming her time is up as a judge on American Idol after this season.
"I'm only here for one season," the beleaguered judge tells TV Guide Magazine. "That's what we've discussed. So we'll see what happens. Hopefully they'll keep me on."
"I feel grateful to America that they let me grow and they let me find my groove on the show and that they were patient," she adds. "And hopefully I haven't disappointed them. It's been a scary experience at times.
Article continues below advertisement
Part of that "scary experience" could be the clashes OK! reported between Kara and the show's veterans. During a recent show, Kara interrupted Randy Jackson, who then shot a look at Simon Cowell. The sarcastic Brit then subtly flipped his middle finger out to scratch his ear while Kara spoke. After the show was over, she stormed off the set.
"She was so upset, she couldn't hold it back," an Idol source tells OK!. "Kara was telling everybody, 'I don't care anymore. I'm going to quit!' She didn't sign up to be anybody's punching bag. That's what she feels she's become."