NEWS
Kara DioGuardi Knows Why ABC Cancelled Adam Lambert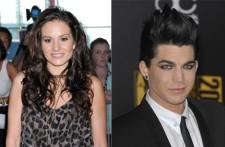 American Idol judge Kara DioGuardi says she understands why ABC decided to cancel Adam Lambert's performances: It's not personal, it's only business.
Being in the music business, Kara knows that money makes most of the decisions.
"We're living in a pretty bad economic time, so they have to do what they have to do to keep their advertisers," Kara tells E! News. "Networks are doing what they think their viewers want and don't want, so it's just budgetary."
Article continues below advertisement
However, Kara doesn't feel Adam crossed a line with his American Music Awards performance.
"We always know he's going to shock us, right?" she said. "He's going to wow us and give us the unexpected, and that's his thing... That's what we look for."