NEWS
Kate Beckinsale's Balancing Act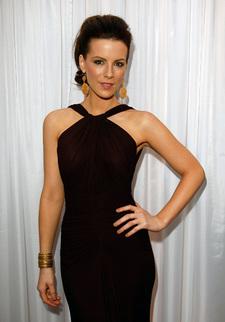 As one of the most in-demand female faces on the screen these days, Kate Beckinsale has her pick when it comes to which roles she takes.
But along with her busy career, the actress also manages to have a family life as well, with husband Len Wiseman and daughter, Lily, from her relationship with actor Michael Sheen.
So how does she do it all?
"She Lily has two fathers, and two sets of grandparents and iChat," Kate told OK! at a press conference for her movie Nothing But the Truth, showing at the Toronto International Film Festival. "I put her to bed every night and had breakfast with her every morning and went home almost every weekend, so I think the key is not to be away for longer than five weeks."
Article continues below advertisement
"We got through it pretty unscathed. It's a struggle, you know?," she confesses. "Sleeping is what goes by the wayside."
Even Rod Lurie, the film's director, had high praise for the busy mom.
"I must say Kate is very inspirational to watch with her parenting," he says. "Every candid photo we have of Kate, she's texting her daughter. It's unbelievably lovely and sincere."
Rod is so inspired by Kate and her family that he says he might channel those emotions onto the silver screen.
"To see the joy that's in her eyes when her husband and her child came on the set is fantastic," he says. "As a dad, it's really very nice. I'll make a movie about it."