NEWS
Kate Gosselin Busted for Speeding in Pennsylvania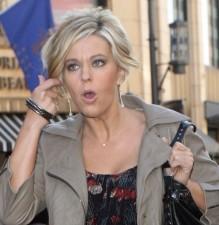 Kate Gosselin wasn't exactly exemplifying safety for her kids this weekend, as TMZ reports she was busted for speeding in her SUV with the kids in the car.
TMZ cites a Pennsylvania trooper who said she was going 15 miles over the speed limit, around 70 mph.
Kate was cited and has paid the $109.50 fine.
Article continues below advertisement