NEWS
Kate Gosselin Fuels Relationship Rumors on NYC Trip With Bodyguard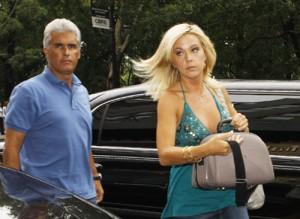 Kate Gosselin, accompanied by bodyguard Steve Nield, landed at the Essex House in NYC on Monday, and Kate certainly looked like she was on a mission. Kate and Steve have been battling rumors that they are having an affair; however, a trip to the Big Apple together will definitely add fuel to the rumor mill! Most likely, Steve is there to "protect" Kate during her jaunt in NYC.
Kate has been preparing for a very big upcoming weekend back on the West Coast — she's scheduled for a cameo in the opening act of the Primetime Emmy Awards telecast on Sunday, Aug. 29, alongside host Jimmy Fallon.
Article continues below advertisement
So what brings her to the Big Apple? Maybe she is meeting with Jimmy at his Late Night studios?
Regardless, we can't wait to see Kate's comedic side!