NEWS
Kate Gosselin Has A "Peaceful" Relationship with Ex Jon Gosselin & A "Lonely" Love Life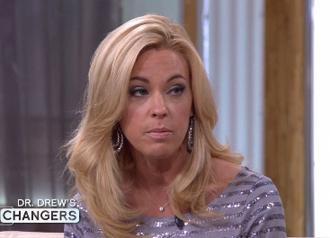 We haven't heard from Kate Gosselin in awhile and it seems like that may be beacuse not much has changed. Kate sat down this week with Dr. Drew on Dr. Drew's Lifechangers to discuss how her relationship is now with her ex-husband Jon Gosselin and share an update on her love life.
OK! GALLERY: KATE GOSSELIN TAKES MADDY & CARA SHOPPING
Kate told Dr. Drew that she and Jon are co-parenting their children in a more "peaceful" manner now.
Article continues below advertisement
"He basically lives his life and I live mine," Kate explained on the show. "It's more peaceful — probably not anything that I'm doing differently. I just feel like, possibly, he's working now and so he feels like he's living a regular life again and maybe a little happier with himself. So that boils down to peace between us."
Kate says the kids are "now okay" going to his place.
"The bottom line is the kids come home basically happy and that's all that matters."
Very true!
OK! NEWS: KATE GOSSELIN BLASTED BY CHILD SAFETY GROUP
As for Kate personally, she admits she's "lonely" when it comes to her love life.
"I am lonely," she said. "I clean up the house, put kids to bed and there I sit. Ideally I would find that person, but I don't know if I feel ready for that."
And she doesn't even know if it's possible to find the right man.
"The odds are against me, one mom and eight kids," the former star of Jon & Kate Plus 8 pointed out.
Do you think Kate will find love again?
Watch a clip of Kate's appearance on the show, below.