NEWS
Kate Gosselin Packs Up the Kids & Cameras For Bald Head Island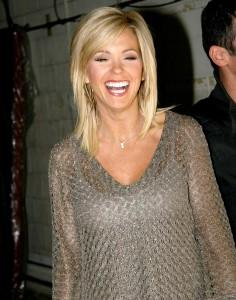 Kate Gosselin needs to take a break from her reality television life sometimes. But in this instance, the mom-of-eight brought the TLC cameras along for a week long vacation with the kids on Bald Head Island, NC.
According to the Huffington Post, Kate rounded up her brood last Sunday and headed to the shore, renting a home estimated at $8,025 a week.
Article continues below advertisement
The 35-year-old was accompanied by her bodyguard, Steve Neild, who stayed close to Kate at all times.
When Steve wasn't patrolling for paparazzi, he was spotted sitting next to Kate watching the kids play in the sand.
JON GOSSELIN WRITES HIS AUTOBIOGRAPHY
"She is not a classy person," an onlooker told the Huffington Post, "Just talking on her phone, ignoring her kids. And that tattoo!"
Despite a few busy mom moments, Kate seemed to be a part of the action while her children played at the Bald Head Island Club Pool, splashed in the ocean, and munched on corn on the porch.
KATE GOSSELIN COOLS OFF WITH THE KIDS
Kate visited the same island last summer with her family, right before she and Jon Gosselin announced their divorce.
Kate was filming for her TLC reality show, Kate Plus Eight.