NEWS
Kate Gosselin's Bro Shops Tell-All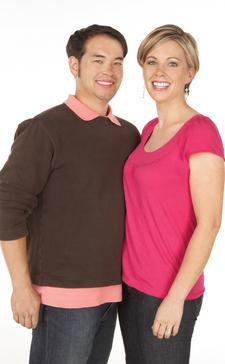 When there's money to be made, it seems blood is definitely not as thick as water: After the brother of Jon Gosselin's alleged mistress revealed his sister's story for free, Kate Gosselin's brother is following suit. But he wants to see the green, first.
E! News reports that Kevin Kreider has been shopping his tell-all take on the situation to media outlets for $30,000. That's a swift turnabout from when the estranged sibling complained today on CBS' Early Show that the eight kids in the Gosselin family were "exploited" and treated as "a commodity."
Article continues below advertisement
"We're speaking out now because we want to be the voice of our nieces and nephews," Kevin told the morning show. "We're seeing it turn tide, that they're being viewed as a commodity."
Looking for money for your story makes that story even more of a commodity, bro.