NEWS
Kate Hudson Broke Down in Tears Filming 'Nine'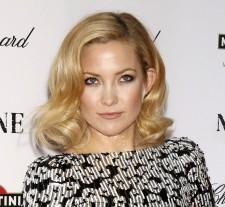 Filming the movie musical Nine, with its demanding song-and-dance numbers, was so grueling that Kate Hudson admits, "I cried."
"I have an amazing admiration for live performers. It's so difficult," Kate tells the latest issue of Nylon magazine.
"And the thing about this movie is, we didn't stop. It was like a play. We'd start in a sound studio in London, and it was like, '5, 6, 7, 8!' and then you go until you're panting. It was so fun. But I'll admit it, I cried. Like, cried."
Article continues below advertisement
Kate was cast on the strength of her secret talent — her pipes. "Nobody had ever heard me sing before. I told my agent, 'I just want to get in a room, and sing for director Rob Marshall, and see if he'll have me.'"
But, the Broadway-style filming put Kate through her paces. "It was really hard for me to do it, because the dancing is very intense, and it doesn't actually allow you to sing well," she says of singing while dancing.
"There's one part of my song, right at the very end, and there's this one big note sings at the cinema… and I do this thing where I kick my head back in the choreography. I'm supposed to be singing, but the dance moves would stop my sound!"