NEWS
Kate Hudson, Kourtney Kardashian and More 30-Somethings With Enviable Skin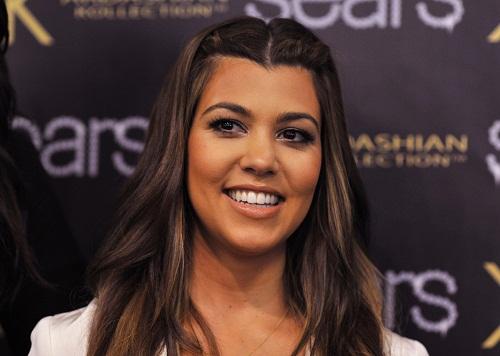 We're always jealous of celebs like Kate Hudson and Kourtney Kardashian for their smooth and youthful looking glow. While thirty-somethings certainly aren't over the hill, they do start to notice changes in their skin.
When it comes to anti-aging products, there's no shortage of beauty helpers in the market place. But how can you know which are worth the splurge?
A recent article on Shape.com examines a new study focusing on how a combination of human growth hormone (hGH) and amino acids could work together as an anti-aging agent. hGH is an essential hormone produced by the body that's responsible for ramping up collagen production, the protein that helps your skin maintain its structure.
Article continues below advertisement
The study, talked about by Mehmet Oz, M.D., of the Dr. Oz Show, has shown that a new product, SeroVital, can improve hGH levels by up to 600 percent.
The supplement is gaining popularity among beauty industry pros. "I'm impressed, says celebrity makeup artist Kevin James Bennett. "The lines around my eyes have diminished, and my overall skin texture is smoother and firmer. Here's the biggest shock — I haven't touched up my Botox in 10 months (which means it's gone), yet people are still commenting about how much 'better' I look. This skeptic has been schooled."
Bennett says he has also noticed other positive changes. "After using SeroVital for less than a month, I noticed I was sleeping more soundly and deeply, and in turn I was waking up more refreshed and recharged," he reveals. "By combining SeroVital with a moderately healthy diet, my stamina has increased and my fluctuating weight has actually decreased and stabilized. I'm even feeling stronger. The most noticeable (and appreciated) result has been a sharp decrease in those annoying energy slumps during the day."
Learn more about SeroVital — the anti-aging skin product sometimes called "the fountain of youth" — here. And get more info from Shape.com about the ways you can look younger here.
Plus: Check out some of our favorite stars who we can be sure didn't have a mental freak-out on their last day of being 29 -- thanks to their gorgeous skin, they are looking radiant as ever! Peruse the gallery HERE, and bask in the glow of these gorgeous ladies!