NEWS
Kate to Keep the "Gosselin" for Good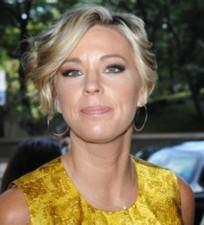 It seems Kate Gosselin has moved on from the drama that plagued her this year. On Friday, the day her divorce from Jon Gosselin was finalized, Kate made a humorous appearance on The Jay Leno Show as the featured person for Jay's Ten @ Ten segment. There is one thing still binding Kate to her ex-hubby — their last name Gosselin. But don't expect to see Kate by a new name in 2010. A TLC rep told HollywoodLife.com that Kate is a Gosselin for good.
Article continues below advertisement
Rumors circulated that Kate would drop the "Gosselin" in 2010 and return to her maiden name of "Kreider."
However, a TLC spokesperson rejected the name-change claim stating the mother of eight is Gosselin through and through.
"It's untrue, it's not an option," the rep told Hollywood Life.
For now, the proud momma is focusing on finishing up her Christmas shopping and baking cookies with the kiddies.