NEWS
Kate Major Calls Out Jon Gosselin for Two-Timing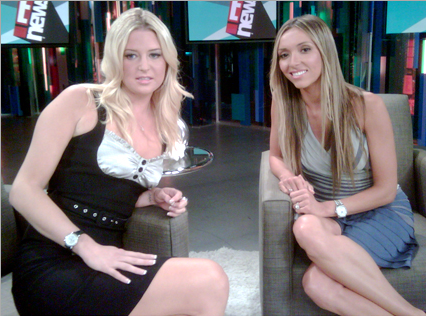 Former tabloid reporter Kate Major is so not happy with former flame Jon Gosselin, as she dishes in a new interview with E! News that he was lying when he said their relationship was just platonic. "We had plans to travel together, to live together, and to be together," Kate says of their romance. "He made his decision in the Hamptons. He wanted to be with me."
Kate also claims that Jon told her he would break up with girlfriend Hailey Glassman, which caused her to resign from her reporting job to avoiod a "conflict of interest.
Article continues below advertisement
"I was with the person I was reporting on...it was a huge conflict of interest," she explains. "He's the one who actually told me to quit my job."
"He told me he was going to Massachusetts to break up with her," Kate adds. "I know the truth. He knows the truth. Unfortunately she did not."
However Jon and Hailey say they're still together, a big problem for Kate.
"He tried to two-time both of us," Kate explains. "He wasn't honest with Hailey he needs to man up and tell the truth. I'm not going to be the other woman."
Kate says the proof her relationship with Jon is out there in the open, adding, "I was not the only one who was around when we were romantically involved. We were holed up together. It's not like we were just sitting there doing an interview."