NEWS
Kate Middleton Picks Out Meghan Markle's Wedding Dress!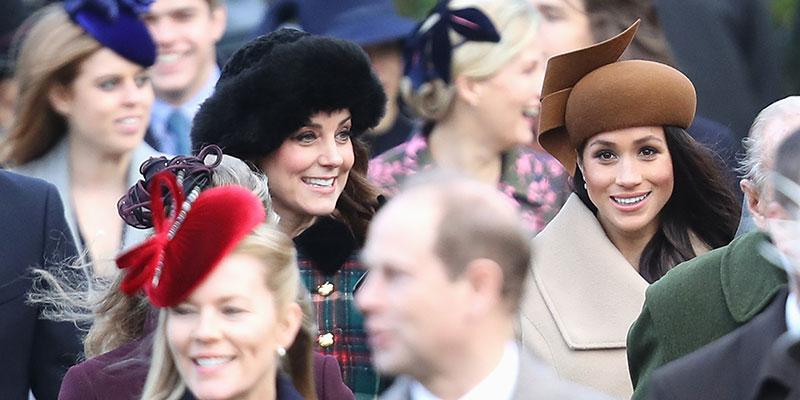 The wedding of the year will no doubt be between Prince Harry and Meghan Markle, as their May 19th nuptials draw closer and closer with millions of people wondering how it will all turn out.
Luckily for Meghan, she has one major person on her side who is helping her plan all the meticulous details of her wedding, from the menu to her dress. So who is it? It's none other than her future sister-in-law Kate Middleton, and OK! exclusively found out all that she is doing to ensure Meghan's wedding day goes completely smoothly.
Article continues below advertisement
Sources have said that the two of them hit it off immediately once Meghan came into the picture, and the bride-to-be has gone out of her way to be a great aide to Kate during her third pregnancy. "Meghan has been such a help to the duchess during her pregnancy," an insider revealed to OK! "Always fixing Kate tea or telling her about homeopathic remedies for nausea, that Kate wants to do something nice for her. Knowing how overwhelming a royal wedding can be, she decided to jump headfirst to help. She has a lot of wonderful ideas."
Ideas that Kate has given Meghan range from what to serve at dinner to the all-important white dress. "Kate and Meghan have met with the royal chef to discuss the menu and decided on several dishes, include the choices for their young guests," shared the source. Carolyn Robb, who is the former personal chef of Kate's husband Prince William, suggested that the children will dine on tomato soup, roasted chicken, and tiny treacle tarts for dessert. Yum!
Article continues below advertisement
Kate has also went out of her way to make sure Meghan gets the wedding dress of her dreams, using her connections to introduce her to Alexander McQueen's creative director Sarah Burton, who designed her own gown back in 2011. "Meghan fell in love with McQueen's sketches and word is she's eyeing an ivory satin and lace design with a long train that Kate loves too," revealed the insider.
She also supports Meghan and Harry breaking tradition in writing their own vows as opposed to using the traditional ones. "She's a fan of the idea," even though she "knows it's unusual," according to the source.
What are your thoughts on Kate's major support for Meghan during all the wedding chaos? Sound off in the comments!