NEWS
Kate Middleton & Prince William's First Fight: The Honeymoon Phase is Over!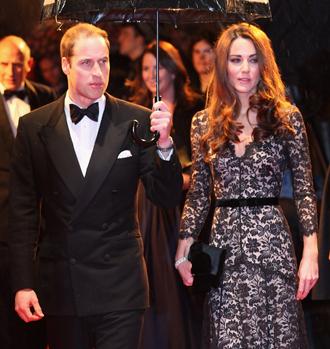 Prince William and Kate Middleton's spring wedding enchanted the world, but now, less than a year into their fairy-tale union, the starry-eyed Duke and Duchess Of Cambridge are grappling with the sticky realities of married life. "Prince William and Kate have been bickering a lot lately," says a close friend of the royal couple. "And it's all down to the fact that Kate can't stand Wills being away from her," the friend says. "She likes him to be around 24/7, but he's always enjoyed having his space and isn't about to change anytime soon."
Article continues below advertisement
OK! GALLERY: PRINCE WILLIAM & KATE MIDDLETON STEAL THE SHOW AT THE WAR HORSE PREMIERE IN LONDON!
The Duchess of Cambridge has even admitted to pals that she may be getting too clingy with Prince William — and that her possessiveness is already driving a wedge between them.
Matters came to a head when Kate flew out with her family to the Caribbean island of Mustique for a winter break — and William stayed behind in Britain because of his work commitments as a helicopter pilot for the Royal Air Force.
"Kate normally loves that trip, but this time her heart was heavy," the pal continues. "She's so in love with Wills she can't stand being away from him at all.
While William did join her for a few days, she was so upset that he wasn't there the whole time — especially since he'll soon be gone for six solid weeks!" The prince is bound for the remote Falkland Islands, where he'll resume his helicopter training.
Article continues below advertisement
OK! NEWS: KATE MIDDLETON CELEBRATES HER 30TH BIRTHDAY!
"She thought that if he really wanted to spend time with her, he could easily have arranged to take off a couple of weeks from his Royal Air Force search and rescue duties," the friend says. "But Wills said he couldn't be seen abusing his position as a future king and taking extra time off. It wouldn't look good in front of the other chopper pilots. It made Kate quite teary-eyed."
TO FIND OUT MORE ABOUT THE TENSION BETWEEN KATE & WILLS, GRAB THE NEW ISSUE OF OK! MAGAZINE ON NEWSTANDS NOW!