NEWS
Kate & Owen Play House in Miami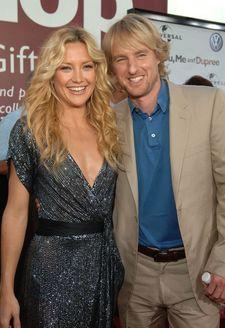 On March 20, Owen Wilson, who is shooting Marley & Me in Miami, had a day off from filming, so he did what any other good boyfriend would do — he spent the day with his on-again squeeze Kate Hudson and her son, Ryder Russell.
The three relaxed at Owen's rented Star Island home and, according to one eyewitness, "Ryder was running around naked," the insider tells OK!. "He was laughing and playing around while Kate and Owen were inside."
Article continues below advertisement
Two days later, on March 22, Kate, 28, Owen, 39, and Ryder, 4, all went for a bike ride through South Beach, stopping to hide in a Starbucks when it started to rain. Later, an eyewitness spotted Kate and Owen holding hands as they caught an afternoon movie.
So does this mean Kate and Owen are back on for good? Only time will tell.